AIR CONDITIONING INSTALLATION SERVICES
From helping us sleep better at night to keeping our homes cool and comfortable, air conditioners are an essential fixture of daily life in the Florida heat. Although cooling systems last for years, they are subject to internal and external damage from the elements and regular wear-and-tear. If your existing air conditioner is not performing as it should, you might need a new A/C installation.
Over time, accumulating problems affect your A/C's performance, and it will stop working. Despite your best efforts to keep it functional with consistent maintenance, the time comes when you need a replacement, especially when repairs are no longer an option.
At AMTEK Air Conditioning Inc., A/C installation and maintenance is our specialty. Whether you are thinking of making a change to a more efficient system or your existing A/C suddenly stops working, our technicians are here to help.
Signs That You Need a New A/C
There are numerous factors to consider when it comes to fixing or replacing you're A/C. Even if it is still working, your cooling system might be costing you more down the line. Some of the signs to look out for include:
• Constant repairs: When an A/C breaks down, it may be due to a minor issue that needs repair. We encourage property owners to monitor how often their A/C units need maintenance and repair work. If the problem is recurrent, it will end up costing more than a new AC, so replacement is the better option.
• Insufficient cooling: The point of your A/C system is to keep you fresh and comfortable when temperatures are high. If your A/C produces air and works, but it is never cold enough in your home, your unit is inefficient.
• Older unit: The age of your A/C determines how well it works, despite your best maintenance efforts. Newer air conditioning models last a long time, but older units are not as efficient and do not last as long. Additionally, they are usually louder and are not environmentally friendly.
• Still uses HCFC-22: This type of refrigerant is no longer part of new A/C models and is slowly being phased out. The advanced option, R410A, is more efficient when it comes to keeping temperatures low.
• Musty or moldy odor: Humidity is part of life in Florida, and it affects more than just your comfort. When the inside of your A/C unit begins to rot, maintenance will not solve the problem, resulting in a complete replacement.
• High energy bills: Finally, high energy bills for cooling are a thing of the past. You no longer have to spend excessive amounts to keep your home comfortable. If your energy bills are too high despite constant maintenance, a more efficient A/C model is a better choice.
If you notice one or more of these signs, give our professional team a call to review your options. After we inspect your existing unit, we help you make the right decision depending on your needs and property type.
Benefits of a New Air Conditioning System
There are several benefits of installing a new A/C system, newer A/C models last longer, and some have a lifespan of over 15 years.
A new A/C also means lower costs, as they are more energy efficient than an older unit. Not only do you pay less, but you can feel good about reducing your carbon footprint. New A/C units also produce less noise, come in various sizes and colors, and don't clutter your home's interior or exterior.
One benefit that many people overlook is the warranty for your new A/C unit. They last for years and save you hundreds of dollars on repair and maintenance costs. You'll enjoy fresh, clean air without worrying about paying more to fix it if something goes wrong. We prioritize your needs and work with you to ensure your complete satisfaction.
Fast and Professional Installation
At AMTEK Air Conditioning Inc., cooling is our specialty. Our professional crews have the right training and experience to set up complex or simple cooling systems for your home or business.
We understand that buying a new A/C unit may be a complete surprise for some people, and the cost is usually why people choose repairs, instead. We offer competitive pricing solutions to ensure that you won't go above your budget.
If you live in Palm Beach, Martin, or St. Lucie Counties and need a new A/C, call AMTEK Air Conditioning Inc. today.
Call Us For A Free Quote (855) 585-0219
We Are An A/C Dealer & Carry All Major A/C Brands
| | | | | | | |
| --- | --- | --- | --- | --- | --- | --- |
| Trane A/C Dealer | Ruud A/C Dealer | Lennox A/C Dealer | Rheem A/C Dealer | Goodman A/C Dealer | American Standard A/C Dealer | Carrier A/C Dealer |
Learn More About Air Conditioning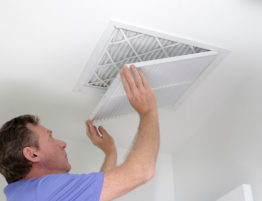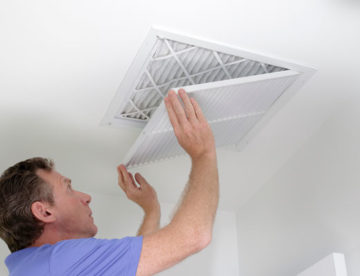 
How Much Does Air Conditioning Repair Cost? The cost of air conditioning repair can vary…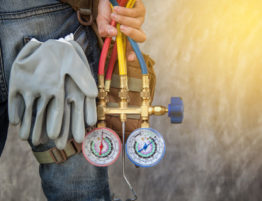 
Should I repair or replace my AC unit? This is a common question among homeowners,…