Commercial Air Conditioning Repair Service in Vero Beach, Sebastian, and Fellsmere
Keeping the AC flowing in your commercial properties is a vital part of being in business here in Florida. So you don't want to leave your commercial air conditioning repair to just anyone.
We know it can be a tough choice. When you can choose any air conditioner contractor serving Indian River County, how do you know which AC contractor to rely on?
You can trust Amtek Air Conditioning Inc. for all of your commercial AC repair. And you don't have to just take our word for our brilliant commercial air conditioning repair service! With glowing customer reviews and an A+ rating from the Better Business Bureau, about our air conditioner contractors, our reputation speaks for us!
As your AC contractor you can depend on us for commercial AC repair, replacement, and maintenance. Our air conditioner contractors can even help you determine the service that will best suit your building's needs.
At Amtek we know that as technology changes, it is important to keep up with it so we can offer the best commercial AC repair service.
The Best Air Conditioner Contractors for Commercial HVAC Repair
We know the importance of keeping the cool air flowing in your office buildings. Every minute that AC is down, usually productivity is as well!
Amtek will thoroughly inspect your commercial air conditioning system to get a look at the whole picture. This allows
us to make sure our air conditioner contractors can catch any issues that need to be addressed, to get
your AC unit working as soon as we can. And more importantly, our eye for detail will catch anything that may
need to be addressed, avoiding future complications that lead to heavy commercial HVAC repair.
Reliable Emergency Commercial HVAC Repair Service
If you are having an AC emergency, our AC contractor are available to take your call 24 hours a day, 7 days a
week. We can help you determine if you are having an emergency or if we can schedule a commercial HVAC
repair during normal business hours.
So we are standing by to help you weather, even in those Florida storms.
Services include:
Vero Beach commercial AC repair
Sebastian commercial air conditioning repair
Fellsmere commercial HVAC repair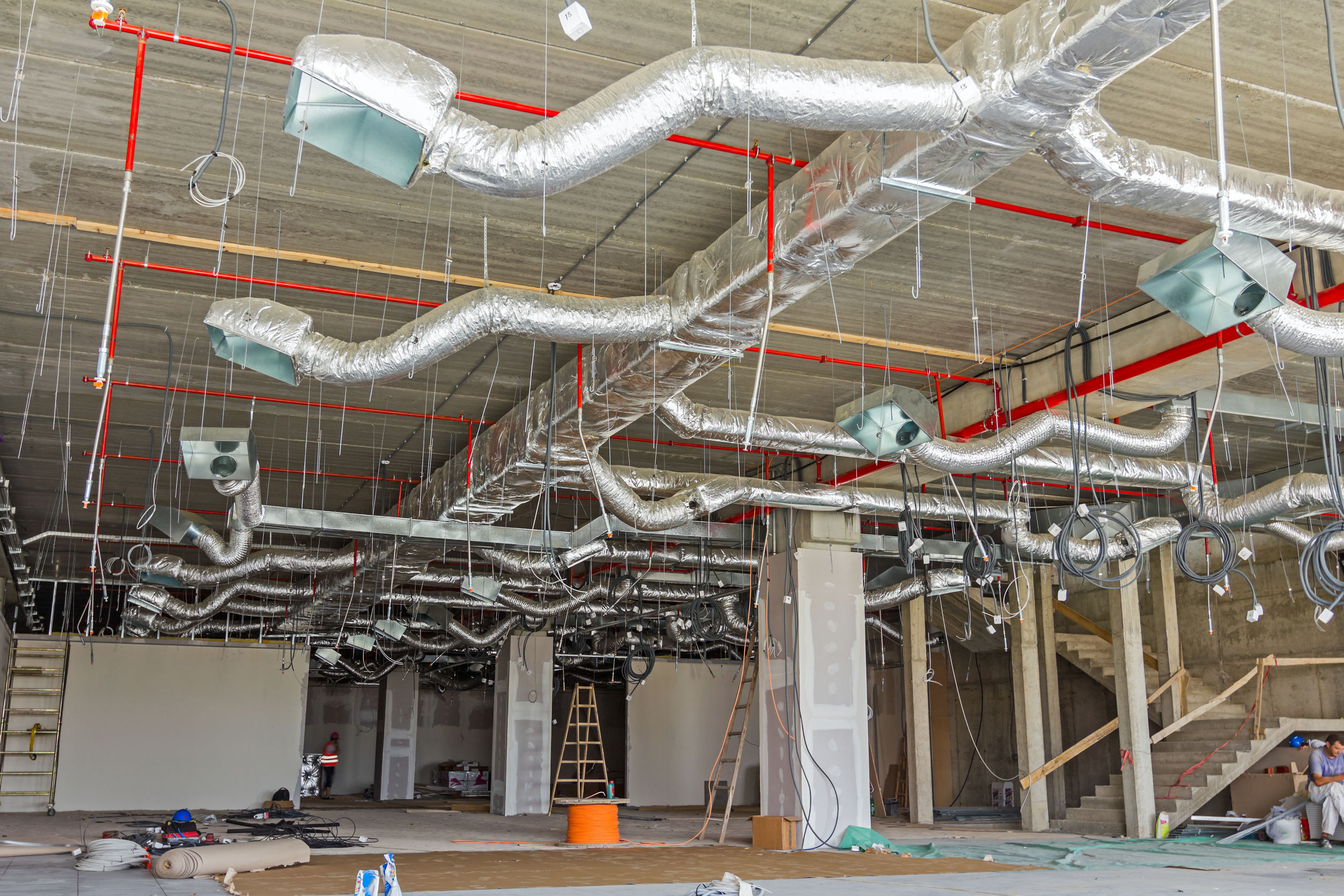 Maintaining your Commercial Air Conditioner in Vero Beach, Sebastian, and Fellsmere
Preventing issues from happening will really help you keep your cool, even in the coastal heat here in Indian River County. So you should never neglect regular maintenance.
But don't worry, we can do all of the work! The only thing you need to do to keep your commercial AC unit maintained is to call Amtek and book a commercial air conditioning repair session!
Scheduling regular maintenance with Amtek every 6 months can prevent or catch issues before they cause bigger trouble.
Regular maintenance protects your AC investment. It can help your unit run more efficiently, reducing operating costs, and it can help you provide cleaner air.
Financing Available
We know that it is impossible to expect the unexpected. So if the cost of an unexpected HVAC expense concerns you, we can help. We have financing options available for both repair and replacement. So let us come up with the right plan for your budget.
Amtek Air Conditioning Inc.
We want to be your commercial AC contractor. Make your HVAC needs stress free by calling us today!
We serve Indian River county including Vero Beach, Sebastian, and Fellsmere.

Why you should go with AMTEK?
Professional

Affordable

Reliable
CUSTOMER REVIEWS
You won't find a better AC home repair company

-Florence H.
We live in Vero Beach and for us having a properly functioning AC is a must. One Saturday afternoon our AC broke down and we were freaking out. Our neighbor recommended Amtek and we gave them a call and they were at our house within the hour! They not only fixed our AC but also found a couple other issues that they take care of so that we won't have any other issues in the near future. They don't just fix the problem, but prevent future ones as well. Our home is nice and cool now!
Professional, Affordable, Punctual

-Bruce F.
We've been using AMTEK for about 4 years now and we always have good experience with them. Thank you for always being great. Bruce from Sebastian.
A++ AC Repair Service

-Rachel R.
Living in Fellsmere South Florida can get quite HOT. One more than one occasion we got stuck without a working AC. I don't have to tell you the brutal heat and frustration that can cause. Amtek has always been there with emergency AC services anytime we needed them. Always on time and always superb services. Couldn't be happier, thank you Amtek!