Emergency Air Conditioning Repair Service Available in Fort Pierce and Port St. Lucie
It is creeping toward 90°F and all of a sudden the air flow from your AC stops. It is a scene that can be frustrating in the South Florida heat. And if you have small children, seniors or pets living with you, it can be dangerous. You pray it is something easy and you check your breaker box to make sure you don't have a tripped breaker.
But you haven't… so what do you do now?
You call Amtek Air Conditioning Inc.'s emergency AC repair service who offers fair air conditioner installation price. We are available 24 hours a day, 7 days a week. So we will come to the rescue!
Call Amtek Emergency AC Repair in Fort Pierce and Port St. Lucie Now: (855) 585-0219
Is My Situation Really an AC Emergency?
Maybe your unit has not stopped, but it seems to be performing differently. Most people worry that an emergency AC repair is not needed, that perhaps they should wait for a routine repair. Emergency air conditioning repair is recommended in situations that not only consist of a dead AC unit. If you find yourself thinking:
My AC is making a strange noise?
This can be an indication that your air compressor is operating under higher pressure. Another situation that can cause strange noises is a leak of the refrigerant.
My AC smells like it is burning?
This can be an indication that something in your unit is overheating.
The air flow seems to be spotty?
This can be the symptom of several different issues.
What do you do if your AC has strange sounds, smells or interrupted air flow
Turn off your AC unit and call Amtek's Fort Pierce and Port St. Lucie emergency air conditioning service. Our customer service representatives may have additional questions for you to determine if you need emergency air conditioning repair.
Relying on Amtek emergency air conditioning service can give you peace of mind when your AC unit isn't working in Fort Pierce and Port St. Lucie.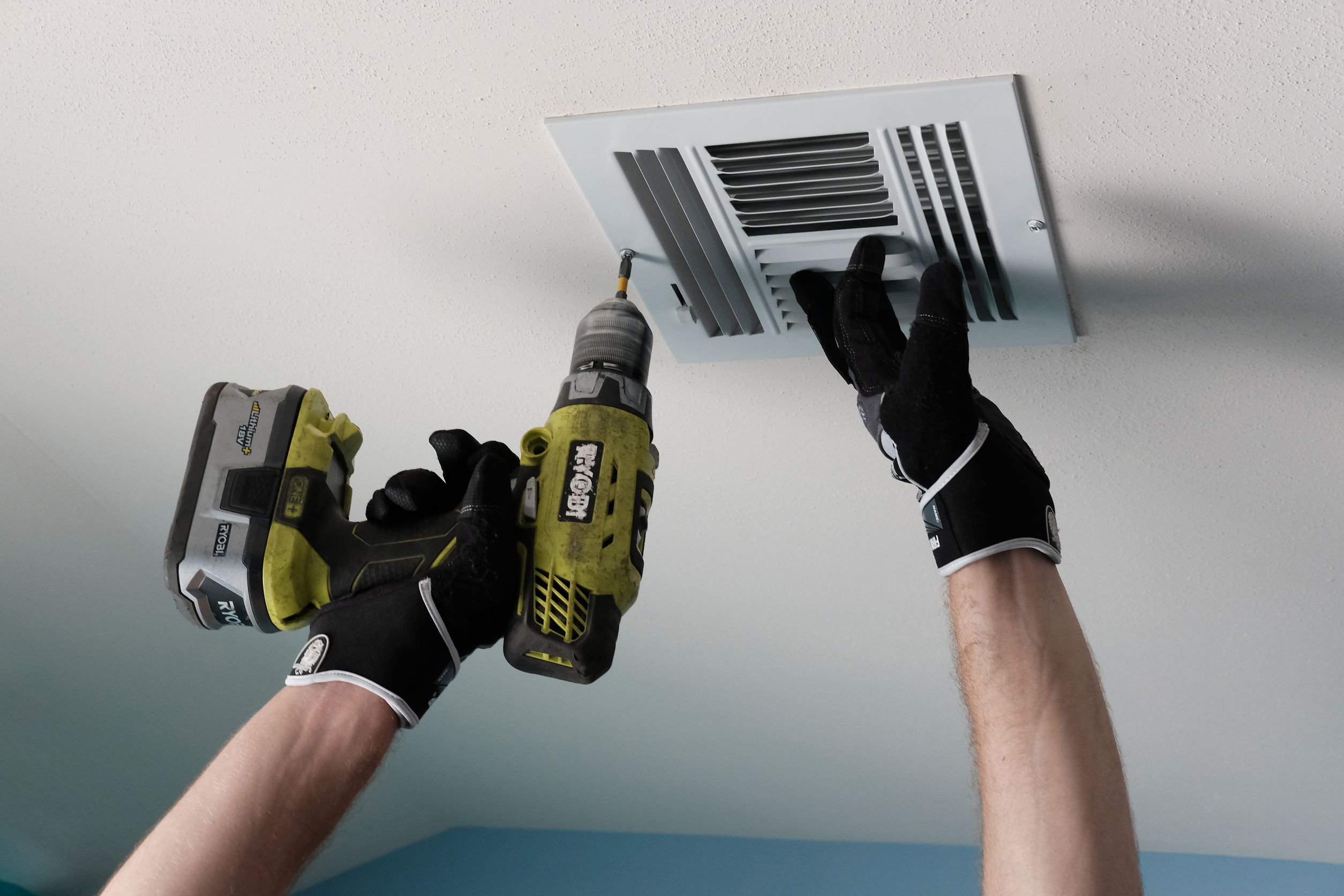 Are There Ways to Avoid an AC Emergency?
Life can be unpredictable. And of course, if you live in Florida, you know that weather systems can be extreme. So we can't avoid every emergency AC repair. But there is something you can do that can prevent breakdown due to everyday wear and tear.
Maintenance is your best defense against surprise breakdowns. Not only does this help to keep your AC unit running more efficiently (so it isn't working harder than it needs to), getting a good look at your AC system will give you a more accurate picture of the shape it is in.
Some things you can do to maintain your unit is to replace the air filter as indicated by the manufacturer. And be sure to keep the area around your unit clear of debris.
And scheduling regular maintenance by an Amtek technician is a no brainer to keep your unit in tip-top shape.
Rest Easy and Call Amtek for Best Air Conditioner Installation Price
When something goes awry with your cooling system, we understand one of the first stressors can be the AC repair cost. You worry that you will be stuck paying high air conditioner installation price to avoid suffering in the Florida heat.
But Amtek offers fair AC repair cost, and top quality for emergency air conditioning repair. We can also help you with financing. So we will do everything we can to take the stress out of the emergency.
So when you have an AC emergency in Fort Pierce and Port St. Lucie, call Amtek emergency air conditioning service for answers!

Why you should go with AMTEK?
Professional

Affordable

Reliable
CUSTOMER REVIEWS
I would highly recommend this company!

-Tamara H.
My elderly father in Fort Pierce has a maintenance contract with Amtek and is VERY happy with this company! They are always available if there is a problem, efficient in their work. Kind and friendly - taking the time to explain thoroughly what needs to be done or what issue they have resolved
Hats off to you guys hope to use you again for other services

-Jason F.
This company is the best Air Conditioning company to use in the treasure coast area. Bottom line they beat out 4 other companies for the air conditioning and duct change out. The owner got the job done with his very experienced crew in a very timely matter. If you need work done I would look no further next time and will use this company again I. Future needs with electrical and plumbing. I only say this because my experience working In the field of HVAC in Port St. Lucie, and see that everything was done correctly.
I would highly recommend this company!

-Tamara H.
My elderly father in Fort Pierce has a maintenance contract with Amtek and is VERY happy with this company! They are always available if there is a problem, efficient in their work. Kind and friendly - taking the time to explain thoroughly what needs to be done or what issue they have resolved