HVAC Service, Installation & Maintenance
Technological improvements in cooling systems allow Floridians to beat the heat and save on costs. Nowadays, air conditioning systems are more complex and efficient than ever before. Although most people refer to air conditioning units as ACs, a new term, HVAC, is what industry specialists use to refer to more modern units.
An HVAC system stands for heating, ventilation, and air conditioning. Although the various cooling system brands that exist serve the same purpose, their size and components differ. If you are looking for an HVAC contractor, our experts at AMTEK Air Conditioning Inc. are here to help.
We offer a wide range of HVAC units from the most reputable manufacturers in the market. Since each has unique specifications, we work with you to determine which HVAC system is best for your property. With an eye for detail and professional customer service, your satisfaction is our top priority.
What Is the Best HVAC System?
When you are shopping for a new HVAC system, it's always important to do your research beforehand. Knowing what type of system works for your property is essential before you purchase a unit that won't work well. We offer a wide range of HVAC brands from different manufacturers and can help you find the brand and model that complements your home.
Goodman A/C: Goodman is an industry leader in modern HVAC and energy-efficient systems. Goodman units are affordable and made of high-quality materials.
American Standard HVAC: American Standard manufactures award-winning systems that are durable and modern. In addition to cooling, their HVAC systems offer a air purification add on that removes up to 99.99% of dust allergens from circulation.
Rheem A/C: Rheem products combine innovation with elegance with their HVAC cooling systems for home and business properties. Since there are different SEER efficiencies and styles, we can help you choose the most suitable unit for your property.
Trane A/C: Trane is a trusted brand in the cooling industry, and for a good reason. Their HVAC systems are energy efficient, sleek, and are famous for their longevity. A Trane unit can last up to 20 years with regular maintenance.
Lennox A/C: Lennox is a household name and a prestigious manufacturer of A/C units. Their cooling systems come in a variety of styles, airflow speeds, and strengths. Lennox is a strong brand that suits all property sizes and budgets.
Carrier A/C: Carrier is a classic brand that manufactures HVAC units for residential properties. Their HVAC systems combine quiet cooling, humidity control, and temperature consistency throughout the day.
Tempstar: Tempstar manufactures high-efficiency HVAC units with an emphasis on sleek and non-obstructive design. Their units are relatively inexpensive when comparing them with other brands but don't compromise on performance.
If you are not sure which air conditioning unit suits your needs and property, give our HVAC contractors a call. We will perform a thorough inspection of your property and understand your priorities regarding your cooling system's function. Then, we recommend the unit that will work best for your property and lifestyle.
Choosing the System That Works for You
When it's time to purchase a new HVAC system, you may have several questions. Since cooling units are not everyday expenses, the chances are that it's been a while since your last purchase. However, you can gauge whether an HVAC system works for you by asking the following questions:
Is my ductwork up-to-date, and will it accommodate my new HVAC system?
What is the SEER rating for my new unit?
How long is the warranty, and what does it cover?
Are my payment options flexible?
What are my priorities in an HVAC system?
Is the unit I want suitable for my property?
How do I plan to install and maintain my new system?
When you work with one of our expert contractors, we help you determine what unit accommodates your preferences and budget. Whether you are looking for an air conditioner that removes pollutants from the air or a standard A/C unit, our experts help you make the right decision.
AMTEK for All Your HVAC Needs
When you work with our HVAC contractors at AMTEK Air Conditioning Inc., you receive expert advice from professional contractors. We care about our customers and offer free consultations and a hassle-free process from application to installation.
With our flexible payment options and an emphasis on keeping our clients happy, our HVAC system installation is a fast, simple, and seamless process.
Contact us today for a free consultation for all your HVAC system needs in Palm Beach, Martin, and St. Lucie counties.
Call Us For A Free Quote (855) 585-0219
We Are An A/C Dealer & Carry All Major A/C Brands
| | | | | | | |
| --- | --- | --- | --- | --- | --- | --- |
| Trane A/C Dealer | Ruud A/C Dealer | Lennox A/C Dealer | Rheem A/C Dealer | Goodman A/C Dealer | American Standard A/C Dealer | Carrier A/C Dealer |
Learn More About Air Conditioning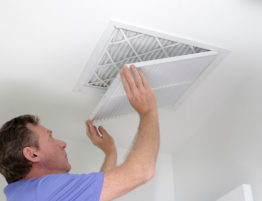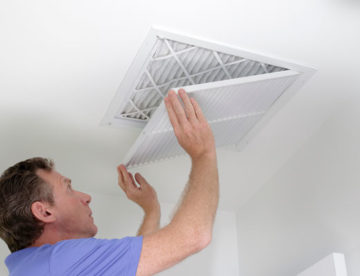 
How Much Does Air Conditioning Repair Cost? The cost of air conditioning repair can vary…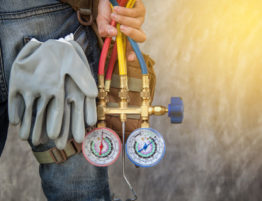 
Should I repair or replace my AC unit? This is a common question among homeowners,…