Hire a Reliable AC Contractor in Parkland, Pompano Beach, Deerfield Beach, Fort Lauderdale or Davie
There is a lot to maintain when you have a commercial building in Florida and you will need the help of an AC contractor for your commercial air conditioning repair. With the heat and humidity here in Broward County, a working HVAC system is at the top of your list.
Do you have the time to leave your commercial AC repair needs to just anyone? You can save yourself time in the future by choosing Amtek Air Conditioning Inc. as your commercial HVAC repair contractor.
As your AC contractor, Amtek will make sure that when your cooling system isn't working properly, our air conditioner contractors will do a thorough inspection to make sure we catch all potential issues.
We will help you keep your system maintained by our commercial HVAC repair service extending its life. And when it is time for a replacement, we already know your property and your needs, so we can recommend the best HVAC unit that meets your priorities.
Put Amtek's expertise to work for you.
AC Contractor in Broward County, Call Now: (855) 585-0219
Amtek Stands Behind Our Name
With over 20 years of experience in this industry, we are committed to quality and customer service. And if that isn't enough, we have an A+ rating with the Better Business Bureau. You want the power of our experience backing you up when there is an issue with your AC performance.
Our commitment to you includes making sure we catch all issues the first time, so you avoid having to deal with multiple issues, and you can be assured that we will have your system working at its most efficient.
AC Maintenance: You Best Defense Against Breakdowns
You have enough to worry when maintaining your commercial building then whether it is time to do maintenance or commercial air conditioning repair on your HVAC unit. Yet, it is a vital part to keeping your cooling system working efficiently. And proper maintenance can add years of life to your AC system.
Leave the maintenance to your AC contractor from Amtek. With our experience, we can make sure the maintenance is done correctly by our commercial air conditioning repair contractors, and we may even catch potential issues with your cooling system, saving you time in the future.
So talk to your Amtek professional about scheduling regular maintenance on your AC unit.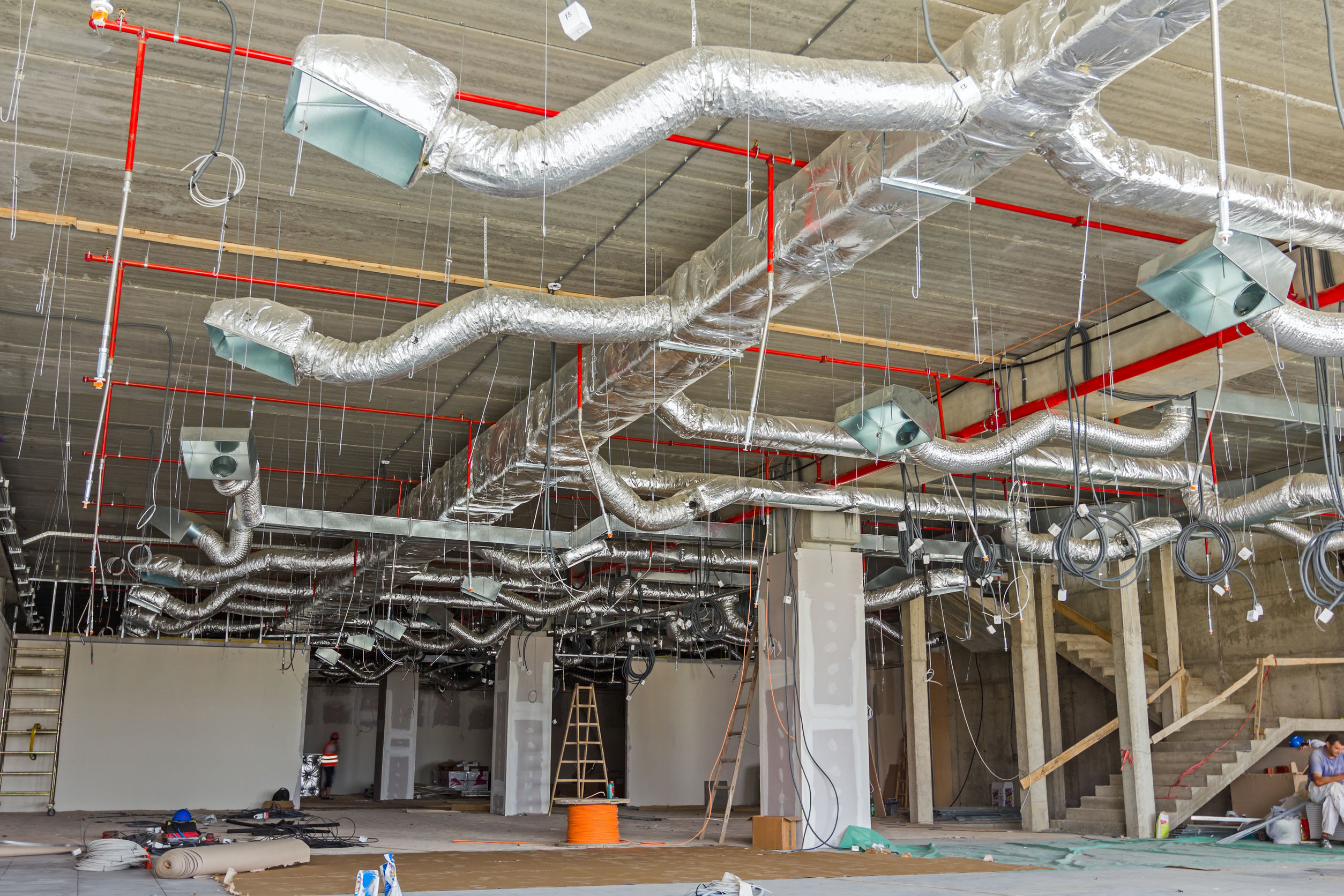 Is It Time For A Commercial HVAC Replacement in Parkland, Pompano Beach, Deerfield Beach, Fort Lauderdale, or Davie?
Knowing when it is time to replace your commercial unit can also save you on commercial HVAC repair. Even with the best maintenance, battling Florida's heat and humidity can take its toll. In addition, our severe weather can sometimes cause damage. It may be time to think about an AC replacement and require expert AC contractor.
New technology has given us better options in HVAC systems than ever before, so let us help you look at more efficient units that could help you save on your utility bills in the long run.
Other signs it may be time to start researching a new install include:
● Strange smells
● Strange sounds
● Your AC unit runs longer
● Your AC unit is over 10 years old
If you notice any of these signs, call Amtek for a full evaluation.
When it is time to invest in a new HVAC system, your Amtek commercial AC repair contractor will be there to give you the facts you need to make the right choice.
Commercial AC Repair, Replacement and Maintenance at Amtek
Put our expertise to work for your commercial AC repair! You have enough to worry about when you own and maintain a commercial property. We will take all the commercial HVAC repair needs off of your plate with one call to book our AC contractor.
Amtek Air Conditioning Inc. will go to work for you in Parkland, Pompano Beach, Deerfield Beach, Fort Lauderdale, and Davie.
Commercial AC Repair, Call Now: (855) 585-0219

Why you should go with AMTEK?
Professional

Affordable

Reliable
CUSTOMER REVIEWS
Best AC Home Repair Company!!

-Ken A.
We've lived in South Florida for over 30 years now and we always had issues trying to find a good reputable and trustworthy AC Repair company. Either they were too expensive, or not reliable, or used low quality parts, or poor service. I can honestly say that Amtek is different from the rest. They are honest and they stand behind their word and reputation. Their prices are reasonable but most of all, I know I can trust them with quality work. They come in and check everything to make sure we won't need recurring visits every week or month to follow up. They spend their time to check and fix everything in the best way possible. We have been using Amtek now for 5+ years and are recommending their AC home repair to all our friends and family.
We love AMTEK!

-Hagan Family
Broward County is full of fly of the night companies here one day and gone the next. We live in Pompano Beach and we have two AC units in our house. Air conditioning for us is not just a luxury, but a necessity! If the AC breaks down, we go crazy and we know that we can always trust AMTEK to be there for us when we need them. Day or night, weekday or weekend, we have peace of mind that AMTEK has our back and our house will always stay cool.
Thank you amtek for amazing service

-Rebecca F.
I wanted to write this review to thank you for the amazing ac repairing work that you did at our house in parkland last week. you came quickly, gave an accurate assessment and fixed it within the time and cost that you promised. this means a lot to us. your air conditioner repair service is the best i've ever used.