A/C Repair & Replacement Services
When the sweltering summer heat is at peak levels in Florida, even a minor lag in your A/C unit's performance is noticeable. Yet despite signs that indicate that an air conditioner is about to give out, many people ignore them until it's too late. In worst-case scenarios, A/C repair is no longer an option, and they have to replace their unit completely.
Regular maintenance is the first step to prevent the complete replacement of your A/C unit, but even the most diligent property owners still cannot avoid inevitable air conditioning repair, especially when it's due to external conditions. Since Florida experiences extreme weather conditions, like hurricanes and flooding, your unit may sustain damage.
If your A/C unit is relatively new, repairing it may be a better option than purchasing a new one. When you recognize the signs that something is not right, don't wait until your unit stops working. Give our experts at AMTEK Air Conditioning Inc. a call for a thorough inspection, maintenance, and A/C repair job every time.
Signs That Your AC Unit Needs Servicing
Before your air conditioner stops working, it gives off signs that indicate a potential problem. Some of them are not subtle, such as when the temperature increases. In some instances, however, the indicators are not immediately apparent and need professional investigation.
Some of the most common signs that your A/C unit needs servicing include:
Warmer temperature: The first sign that something is amiss with your cooling system is an increase in your property's temperature. The additional heat could be due to a faulty compressor, low refrigerant levels, or even duct problems.
Unusual noise: Your A/C unit should not emit loud or strange noises. If you notice a sudden increase in the "hum" of your A/C unit or a completely new sound, this may indicate trouble with your cooling system.
Humidity: One function of your A/C unit is that it decreases the humidity that accompanies the Florida heat. If you notice that the moisture levels in the air of your home are unusually high, it may indicate a malfunction in your A/C unit.
Strange odor: Your air conditioner should never give out an unpleasant smell – or any odor for that matter. If it does, do not continue using your A/C and call one of our experts for a maintenance check.
Leaking: Although some people assume that a leaking air conditioner is typical, this is not the case. A leaking air conditioner is a sign of malfunction in the drainage systems or the freezing of your device's coils.
Weak airflow: A disruption in your A/C unit's airflow indicates a problem with its filter or the evaporation coils of the device.
If you notice one or more of these signs, call our A/C repair professionals at AMTEK Air Conditioning Inc.  We will examine your A/C unit and identify the cause of the issue before it manifests into more significant problems.
Replacement Vs. Repair
In some cases, replacement may be the best – and only – option for your A/C unit. However, this is not always the case and can cause unnecessary expenses. If your cooling systems are old and are consistently breaking down, we recommend purchasing a new unit.
However, some problems have an easy fix and may just require replacing parts. With our professionals by your side, you won't be pressured into purchasing an entirely new unit unless it's the only option. To determine if the issue is temporary, you need an expert team with the right credentials to get to the bottom of your A/C issues.
To make sure that you are making the right choice, call our experts for an evaluation. We will inspect your cooling system thoroughly, check its longevity, and identify whether it is best to repair or replace it. We take the guesswork out of fixing your A/C and offer maintenance services to keep it functioning efficiently year-round.
Call Our A/C Repair Specialists Today
If you notice that your AC's performance is sub-par lately, we urge you to call one of our specialists. With our HVAC repair options and maintenance services, your property will stay cool year-round.
At AMTEK Air Conditioning Inc., we know that it is a hassle to find the right company to work on your A/C repair needs. With our dedication to excellent customer care servicing Palm Beach, Martin & St. Lucie counties, you'll never need to worry about the efficiency of your cooling systems.
Call Us For A Free Quote (855) 585-0219
We Are An A/C Dealer & Carry All Major A/C Brands
| | | | | | | |
| --- | --- | --- | --- | --- | --- | --- |
| Trane A/C Dealer | Ruud A/C Dealer | Lennox A/C Dealer | Rheem A/C Dealer | Goodman A/C Dealer | American Standard A/C Dealer | Carrier A/C Dealer |
Learn More About Air Conditioning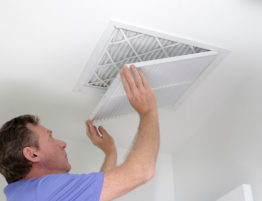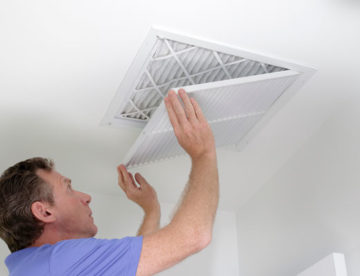 
How Much Does Air Conditioning Repair Cost? The cost of air conditioning repair can vary…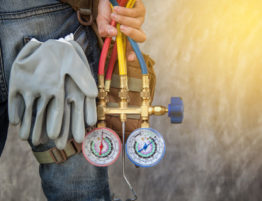 
Should I repair or replace my AC unit? This is a common question among homeowners,…