Call Amtek for Affordable Emergency AC Repair in South Palm Beach County
We will be there to help in Boca Raton, Delray Beach, Wellington, and Lake Worth for emergency AC repair.
Have you ever had your AC unit stop working on one of those hot, humid days Florida is famous for?
You can feel the air get warmer by the minute. You make sure the AC unit is still getting power but after that you don't know what to do. Each moment you try to figure out what happens next, the thermostat keeps creeping up.
If you have children or elderly living with you, or even pets, it can be hazardous for them.
So don't waste any time to call us for emergency air conditioning service . Get the ball rolling to get your AC working again by calling the emergency AC repair line at Amtek Air Conditioning Inc.
With someone available 24 hours a day, 7 days a week we will get you one step closer to getting that AC working again.
South Palm Beach Rmergency Air Conditioning Repair: (855) 585-0219
How Do You Know When You Need Emergency Air Conditioning Repair?
When people think about emergency AC repair, they worry about the cost. How much will the Emergency AC Repair cost? Or what if they are told they need a new unit? Then they have to budget for an air conditioner installation price
So here are a few signs that you are in need of emergency air conditioning repair:
Strange sounds in your AC unit
Burning smells that seem to come from your AC
The AC is on,but it doesn't seem to cooling much
These signs can indicate any number of issues that, if not investigated, can ruin your AC. And some causes can be dangerous to your family. So turn off your AC unit and call Amtek's emergency air conditioning repair line for further guidance with reasonable emergency AC repair.
Not only do we offer fair AC repair cost, but repairing right away may save you from having to purchase a new unit and paying an air conditioner installation price.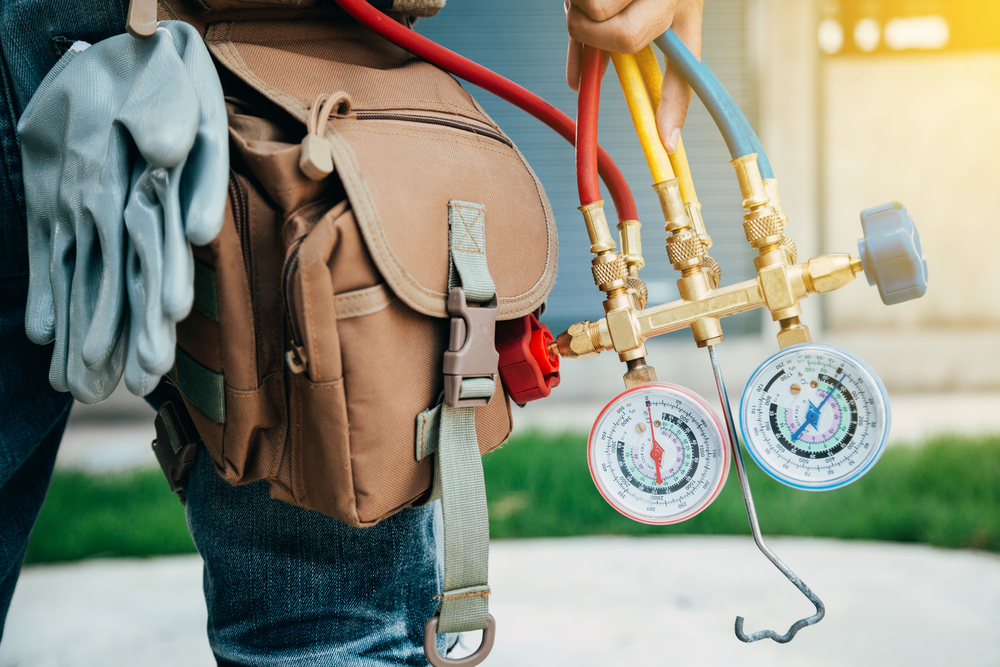 We've Called, What Happens Next?
Rest assured, we will have someone out to your house as soon as we are able for emergency air conditioning repair. But in the meantime your focus should be trying to prevent your home and its occupants from overheating. Here are our top tips for trying to keep the temperature down:
If there are household members that are sensitive to the heat, find a place for them to go. While Amtek will do our best to get your air cooling quickly, before we investigate and diagnose the issue, we cannot predict how long the air will be out.
Block all of the sunlight you can. That means pulling blinds, shades and curtains. If there are additional exposed areas of windows, cover them with sheets or even cardboard to stop the sun's rays from adding additional heat.
Amtek is On the Way
While you are doing your best to keep your house from heating up, we are putting a plan into motion to get our emergency air conditioning repair service to you as quickly as we can.
We offer fair pricing for emergency air conditioning service and can even help you with financing so all you have to worry about is keeping things cool until we get there.
Then our AC technicians will do a thorough investigation to determine exactly what is happening.
During an emergency, you may wonder who you can trust. You want to make sure to use an emergency air conditioning service that doesn't take advantage of a stressful situation.
Amtek Air Conditioning Inc. stands by our name and reputation. We want your experience to be so smooth that you refer us to friends and family. Our commitment to customer service is backed up by our A+ rating with the Better Business Bureau and fair air conditioner installation price.
So if you live in Boca Raton, Delray Beach, Wellington, or Lake Worth keep Amtek's emergency number on hand for your AC emergency needs.

Why you should go with AMTEK?
Professional

Affordable

Reliable
CUSTOMER REVIEWS
Outstanding work in Boca Raton

-Albert P.
Pricing is very resonable and their work is always amazing. It is so wonderful to have such a great ac repair company that is honest and professional!
Don't use anyone else

-Barb N.
We shopped around to fix our Wellington air conditioner unit and amtek was able to save us thousands of dollars while providing us with their amazing service to fix quickly and efficiently. So grateful and appreciative, thank you for being such an amazing company.
Amtek saves the day!

-Juan D.
You guys are amazing! our HVAC in Delray Beach needed to be repaird quickly and Amtek was there within an hour! They assesed our situation and fixed it at the price they quoted with no hassle and no problem, and now it's like new! What would we do without you?!